MOSST Payments
Essential tools for your financial activity in a single ecosystem
MOSST

MOSST

Transfer Money in numerous ways easily, quickly and securely

MOSST Reader

MOSST Reader

Get our newest mobile mPOS reader to accept Visa and MasterCard payments for goods and services

MOSST Cash

MOSST Cash

Fill the cart with services online and pay using a barcode in the retail chains of MOSST Payments partners



Stay tuned for latest news
about us
MOSST Payments' Mission
We create and develop modern, demand-driven payment services. We struggle for convenience and speed of our solutions.
Learn more about our solutions:
MOSST Payments' Goals
We strive to simplify the sphere of money transfers and payments, and also to introduce innovative products using the latest technological solutions on the market.
One of the main goals of MOSST is to create the most convenient and profitable tools for payment for goods and services.
MOSST Payments' Values
We believe in a global transit to online payments and complete freedom of cash payments, therefore, MOSST Payments is creating better financial instruments today.
MOSST Payments team of professionals provides the highest level of user comfort and maximum level of security of payments.
Our reputation is confirmed by the certificate of compliance with the international standard for the security of bank cards PCI DSS.
Significant Events
08.08.2012 – "VAP-CAPITAL" FC established
25.10.2012 - Certificate No. 349 on the registration of the financial company LLC FC
27.05.2014 – the NBU License No. 9 was issued for the transfer of funds without opening an account
16.06.2015 – NBU Certificate № 24 on the harmonization of the rules of the "UKROP" payment system was received (the former name of the payment system MOSST Payments)
15.08.2016 – a change of the LLC "VAP-CAPITAL" FC owner
30.11.2016 – NBU license No. 9/1 was received for the transfer of funds without opening an account (changing the address of the financial company)
09.03.2017 – Certificate No. 24/1 was received from the National Bank of Ukraine on registration of the payment system
20.03.2017 – corporate site launched
24.03.2017 – certificate of compliance with the requirements of the international standard Payment Card Industry Data Security Standart (PCI DSS) version 3.2 received
26.09.2017 – General license for currency transactions No. 207 (currencies exchange and transfer of funds) was received
12.03.2018 - has been confirmed the certificate of conformity to the requirements of the international standard Payment Card Industry Data Security Standart (PCI DSS) version 3.2.
media
We are on air on 14 channels

Partners












Business
General information
LLC "FC "VAP-CAPITAL" is a company that introduces innovative products to the market of money transfers and payments: MOSST, MOSST Cash and MOSST Reader. Being simultaneously the owner of the MOSST Payments payment system and a player of the financial market, we offer you cooperation in all areas of our business.Our partners can be legal entities with different spheres of activity: banks, non-bank financial organizations, owners of trade networks, small and medium-sized business owners, logisticians and e-commerce representatives.It's simple to become our partner - fill out the application and we will call you.Looking forward to seeing you among our partners.
For MOSST Payments participants
Both banks and non-bank financial institutions that, according to the law, can make money transfers and payments can be participants in our payment system.Participants of the payment system can receive additional income from:• operations for receiving payments and transfers,• attracting commercial agents,• conducting financial transactions with registration in the payment system.
For LLC «FC «VAP-CAPITAL» clients»
"FC "VAP-CAPITAL" LLC provides an opportunity for legal entities to make payments on the register.We will make payments to your beneficiaries in cash or credit them to the cards of Ukrainian banks.Obligations for payment of all taxes and deductions shall be borne by the Client.To legal and physical persons within the limits of cooperation, we offer the following services:
• Using Face ID biometric authentication in mobile applications for Android and iOS;• Provision of money transfer services on partner sites, mobile applications, offline points, etc.;• Instant online replenishment of bank cards;• Acceptance of payments for goods and services.
For aggregators of contracts
With the new sales channels in the product line of LLC FC "VAP-CAPITAL" you will increase the volume of payments in favor of aggregated contracts.MOSST CASH gives an opportunity to expand the points of payment for any service through the supermarket chain, near-the-house shops, pharmacies, gas stations. This product is much more convenient than self-service kiosks when paying amounts above the average (communal, loans, cards, etc.) - the client simply gives cash to the cashier and receives a change if necessary.More info at info@mosst.com.
For Traders
MOSST Reader we created for entrepreneurs who want to accept payment by bank cards in the office, in a store, in a cafe or even on the street for goods and services. This is a unique offer for the micro-medium business.Advantages of MOSST Reader:• Mobile merchant acquiring and simple cash register software for accounting your sales on the iOS and Android platform,• a straightforward way to increase your sales by 30-40%, by accepting Visa and Mastercard cards,
• a simple tariff for acquiring without any monthly fees,• payment is made through a compact and lightweight mPOS reader,• all bills are sent to customers in electronic format on a mobile number via SMS / Viber or by e-mail, which will allow you, as a business owner, to get contacts from your regular customers and return them for a second purchase,• to accelerate the sales process, improve operational efficiency and reduce queues, using built-in goods accounting system, merchants are provided with the cloud cashier from MOSST Reader on a free basis. The cloud cash register allows you to register not only transactions on the card, but also operations for accepting cash,
• сonvenient online analytics on terminals and employees, which helps to quickly monitor the business in the context of even a few outlets, and see all operations with geo-mapping of coordinates displayed on the map.We are always ready to discuss and launch your individual project for arranging payments.More info at: info@mosst.com or here.
For Trade networks
MOSST CASH was created for legal entities and owners of trading networks. It allows you to make payments at the retail outlets with barcodes. Customers create a basket of payments in advance in the web / mobile applications and pay them at the checkout.As a result of using this product, the attendance of outlets and the average check increase, and a source of additional income appears.Additionally, with the help of MOSST CASH, you can quickly create promo campaigns and get contact information from customers.More info at: info@mosst.com or here.
The stages of connection

News

blog

Support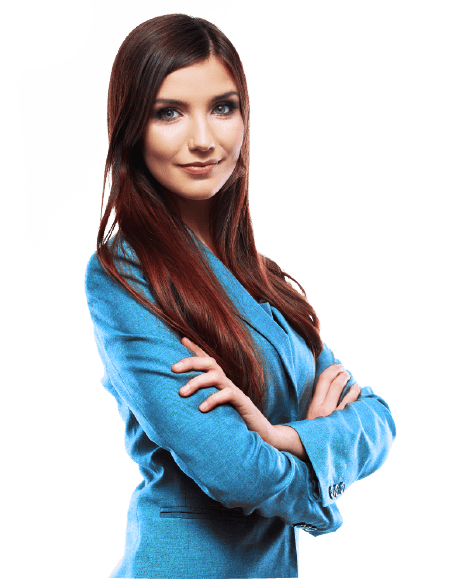 0 800 30 88 86
Toll free in Ukraine
Request a call back
+380 044 338 83 06, help@mosst.com
If you have a suggestion to improve the quality of service, please email us at
info@mosst.com