MOSST Cash
An easy way to accept payments with barcodes at cash desks of retail outlets
For supermarkets, neighbourhood shops, pharmacies, gas stations and other outlets
MOSST

Cash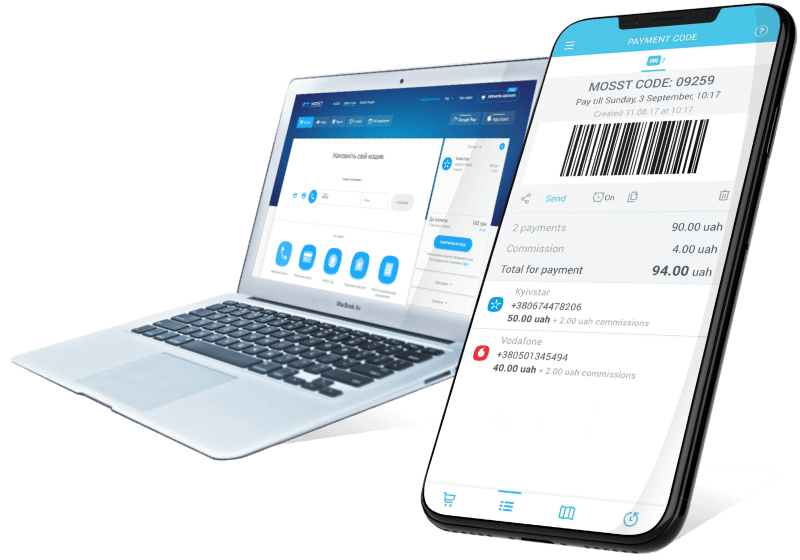 MOSST Cash implies payments with barcodes at cash desks of retail outlets. Clients create barcodes beforehand in web/mobile apps.
How it works
Filling the basket
In a web/mobile app customers fill the basket with payments from a catalogue of more than 1500 service providers.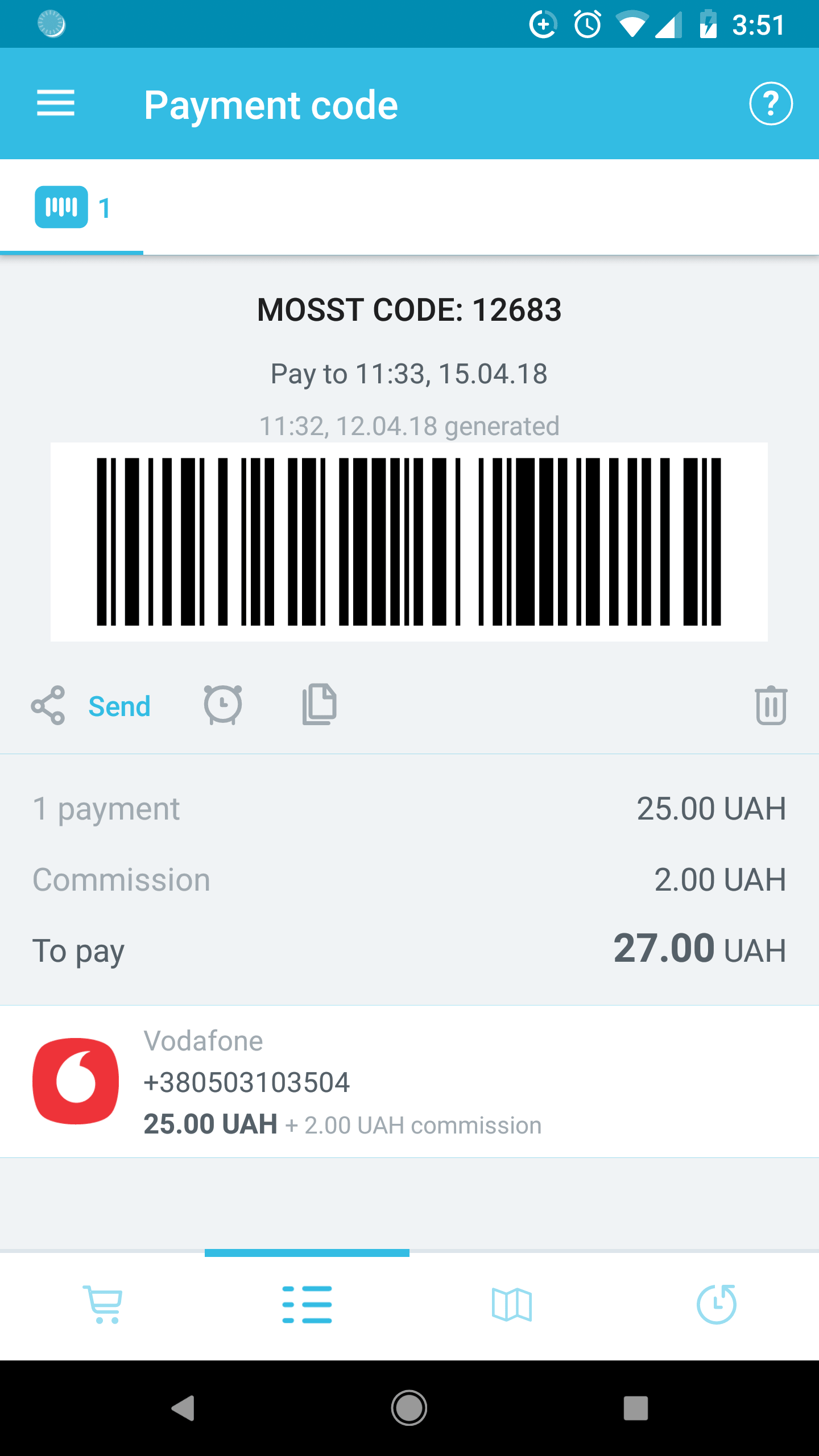 Generating barcode
Customers generate barcodes from a basket. Each barcode can include up to 15 payments.
Paying
Customers need to find the nearest merchant point on the map. A cashier scans the barcode and accepts the payment.
Benefits

Easy
Payments for any services are available without registration
The service is available via web and iOS or Android apps
Multiple payments with a single barcode

Convenient
Payments can be made in supermarkets, net shops, pharmacies, gas stations and other outlets
Payment for more than 1500 services is available including: mobile communications, TV, Internet, games, tickets, utilities, insurance, budget payments and much more
If the service provider is yet out of our directory, you can pay by free bank details

Secure
Paying in the store using a barcode is more secure than paying with cash to a courier
After scanning the barcode, the system checks the availability of payment in the system
Issuance of a receipt for payment at the cash register
MOSST Cash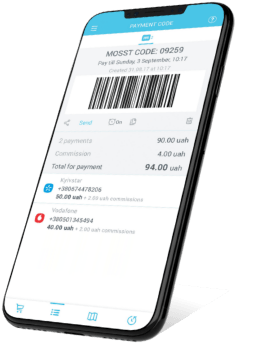 Thank you! Your inquiry has been sent successfully.